Restaurant Point of Sale Solutions
Whatever your size, concept or ambitions, we have a POS platform built for you needs.
Get Started Today!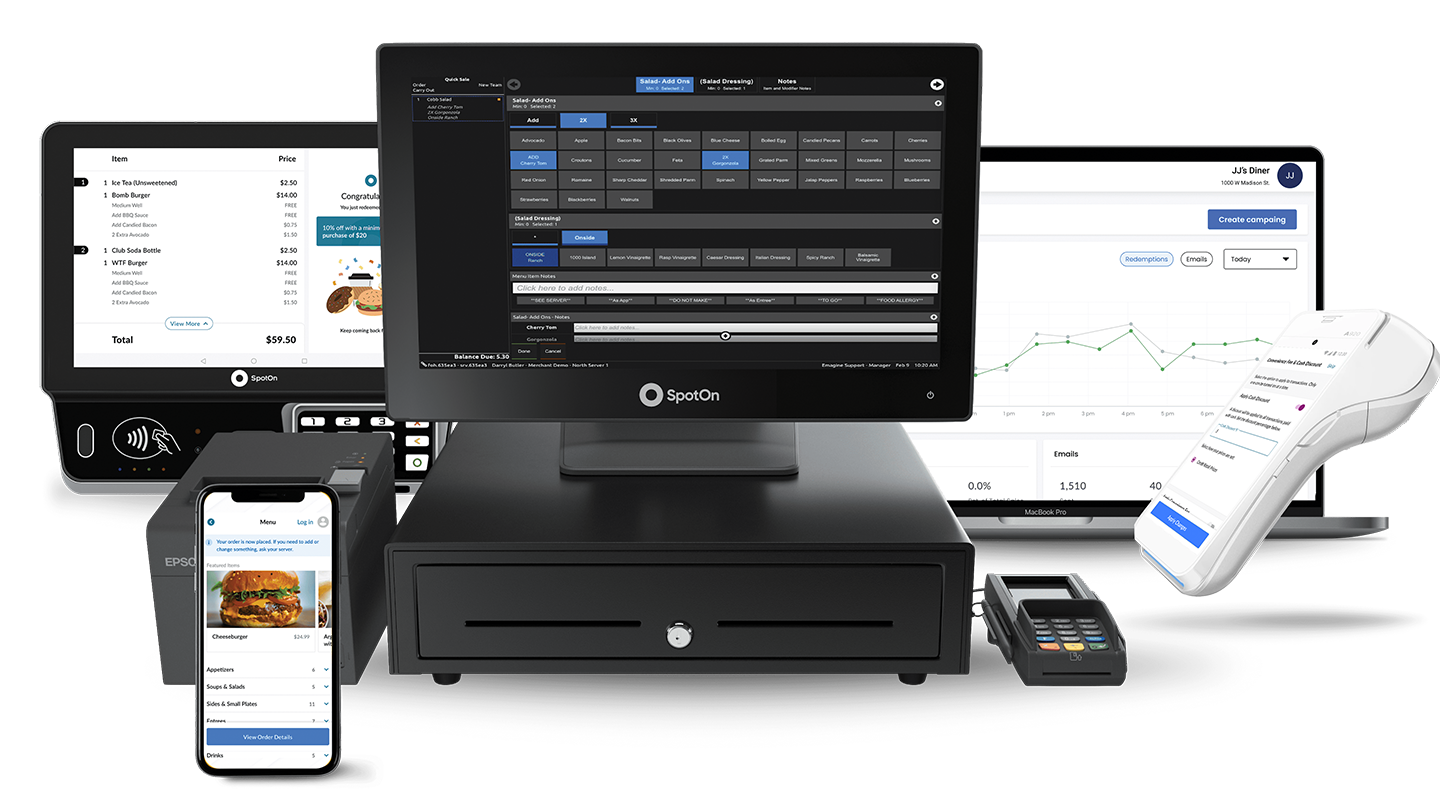 Fine Dining
Quick Service
Food Trucks
Casual Dining
Bars & Nightclub
Customize your POS
POS Features
Whatever your restaurant size, concept or ambitions, we have a POS platform built for you needs.
Online Reservations
Accept and track online reservations directly through your customized POS system with a simple and easy-to-use interface.


LEARN MORE
Menu Setup
Add and edit menu items in real-time with a simple and intuitive interface. The menu settings can be fully customized and feature unlimited menu items, categories, choice sets, and modifiers.
LEARN MORE
Tableside Ordering
Tableside Ordering enables restaurant servers to input customer orders directly from the table via a custom app. The orders are relayed directly to the kitchen or bar for a dramatic increase efficiency.
LEARN MORE
Pay-at-the-Table
Enable your customers to pay their bill right from their mobile device. You can also offer a mobile loyalty program to your customers right through the app.
LEARN MORE
Upgrade your Restaurant POS System
Contact Gulf Coast Merchant Services to learn how we can help bring your restaurant's Point Of Sale system to the next level!
Start Your Demo Now
Restaurant Point of Sale Benefits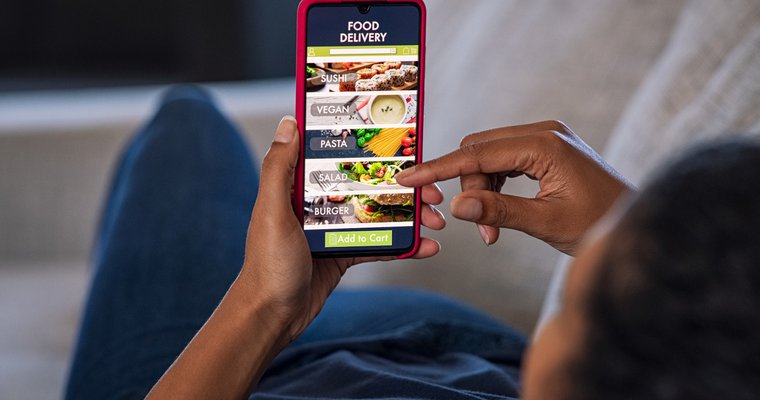 Online & Mobile Ordering
Accept orders online through a customized and branded menu on your website. This solution is synced to your existing POS menu and integrated with your POS system to provide a seamless ordering experience for both you and your customers.


Employee Management

Access a complete employee database, showing specific details on each staff member. Track hours worked, edit timesheets, calculate overtime, evaluate sales performance and manage security levels.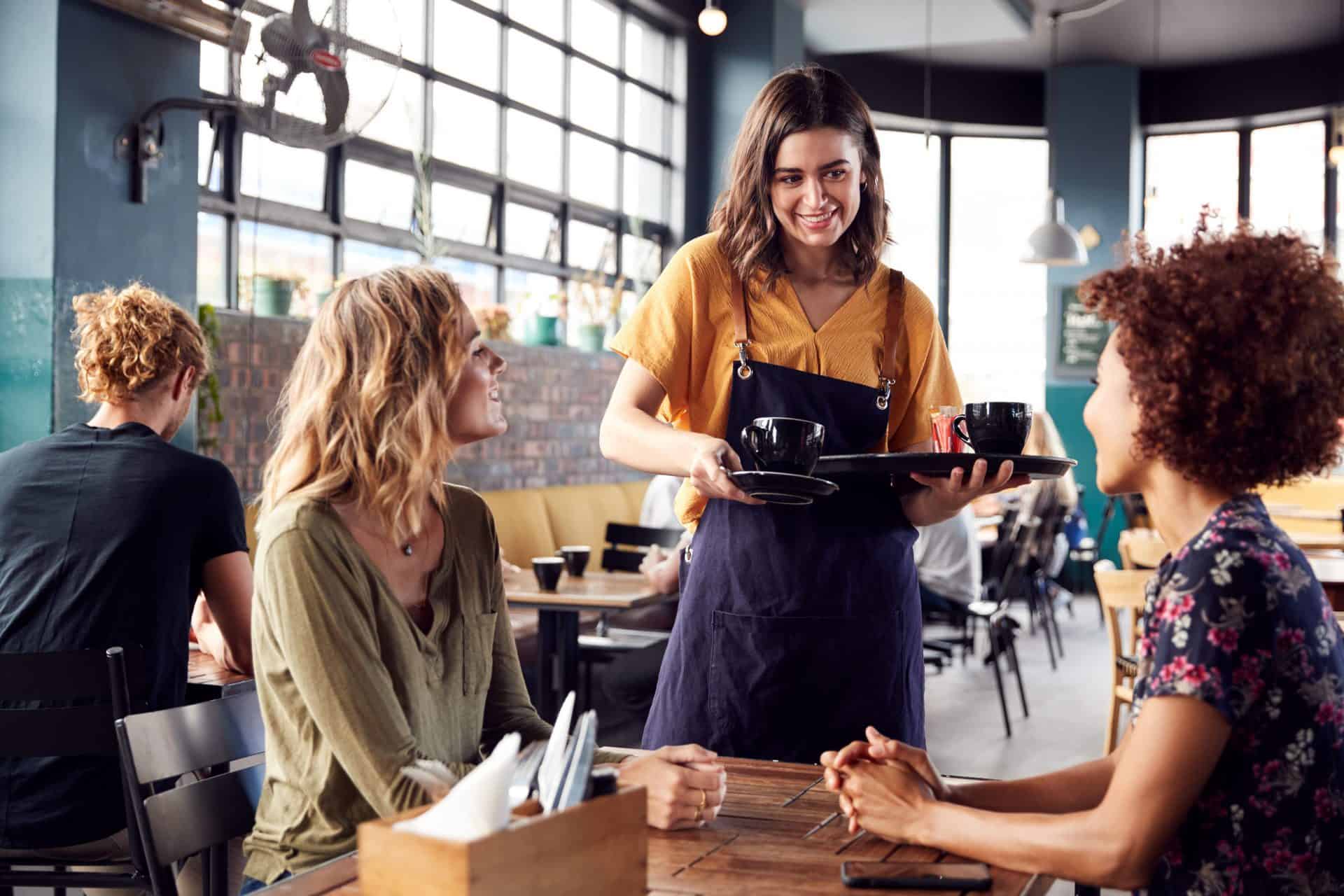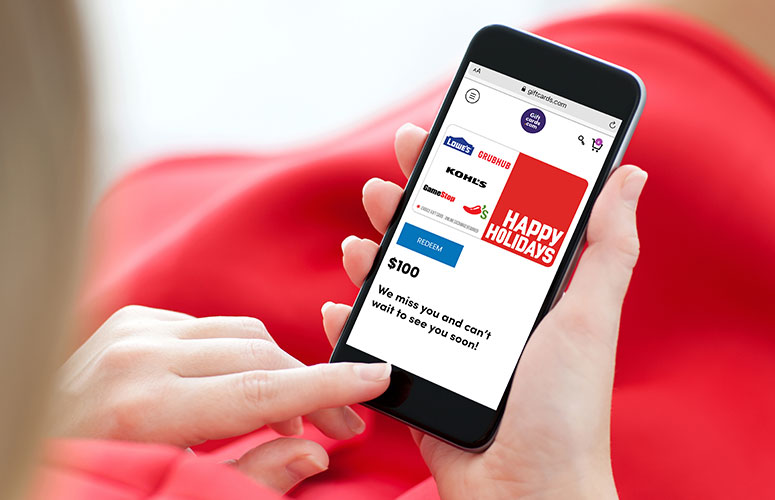 E-gift Cards

Encourage repeat visits and improve cash flow by letting guests order e-gift cards right from your website. Create your own custom designs that match your restaurant branding, or get concierge support with your custom POS system.

Gulf Coast Merchant Services is a 5 STAR Company
Don't just take it from us, let our customers do the talking!


Menu Setup
Fresh Sheet

Table Tracking

Internal Messaging

Our Frequently Asked Questions
Point of Sale FAQs
A group of approved credit card transactions usually accumulated during one business day. This is also referred to as a settlement.

How often should I batch my terminal?

Your terminal must be batched on a daily basis to avoid higher processing costs.

What is a declined transaction?

This indicates that the issuer does not approve the transaction. Please do not continue with the transaction or attempt to force through/run again. Instead, request an alternative method of payment.

How long will it take to receive my money from my credit card payments?

All payments are transferred within 24/48 business hours from the day the terminal is batched.

What is a fraudulent transaction?

The cardholder is claiming that they were not in possession of the card at the time of sale and that they did not authorize or participate in the transaction. The merchant must supply proof that the transaction occurred, was authorized, and that the cardholder had knowledge of the sale, etc. (Refer to "Merchant Action Necessary" portion of Chargeback documentation).

Ready to Get Started?
Should you need to get in touch with our sales office for quotes or additional information about our products and services please call us at (850) 995-4414.